School May Be Commin'
But we're still goin :) Yes, school will be in very shortly for us. 08/16/05 to be exact. Yet today, we didn't change our routine (to play by ear) a bit. We got some more of the movie filmed. Alma and Lil Ryan are surprisingly good actors but I think Alma needed to pull on some real emotion for her part. That was around 1...I'd say, ending at 3. For like a 5 min scene.
Afterwards we headed to Cici's pizza, me, Ryan, Alma, and lil' Ryan. Chowed down, I lost a game of air hockey to Ryan(who told me just before the puck was placed that he used to own a air hockey table) But it wasn't a bad loss, 6:7. Next up headed next door to the fish aquariums and browsed through some tanks.
Then we met up wit the gang and the Com Center. But then to my surprise and dismay WE WE'RE BANNED FOR THE COMMUNITY CENTER. Something about damage to the stairs. Nothing dangerous, they just look like crap. But can no longer skate on the premises. So we went to McDonald's and then to the four stair at the bank. I chilled at a lame 2 and then we got the sudden urge to go to Dex (that closed down skateshop I told you about earlier). We made it past the locked gates and found out that the skateboarding gods were against us. The window they used to get in was closed with a chain on it. You'd think skatepark owners would understand, them being fellow skateboarders and all. We were leaving and heard a polices warning siren and ran for the car. It was everyman for himself in that 30 foot dash through the gate. We hopped in the car and headed somewhere else.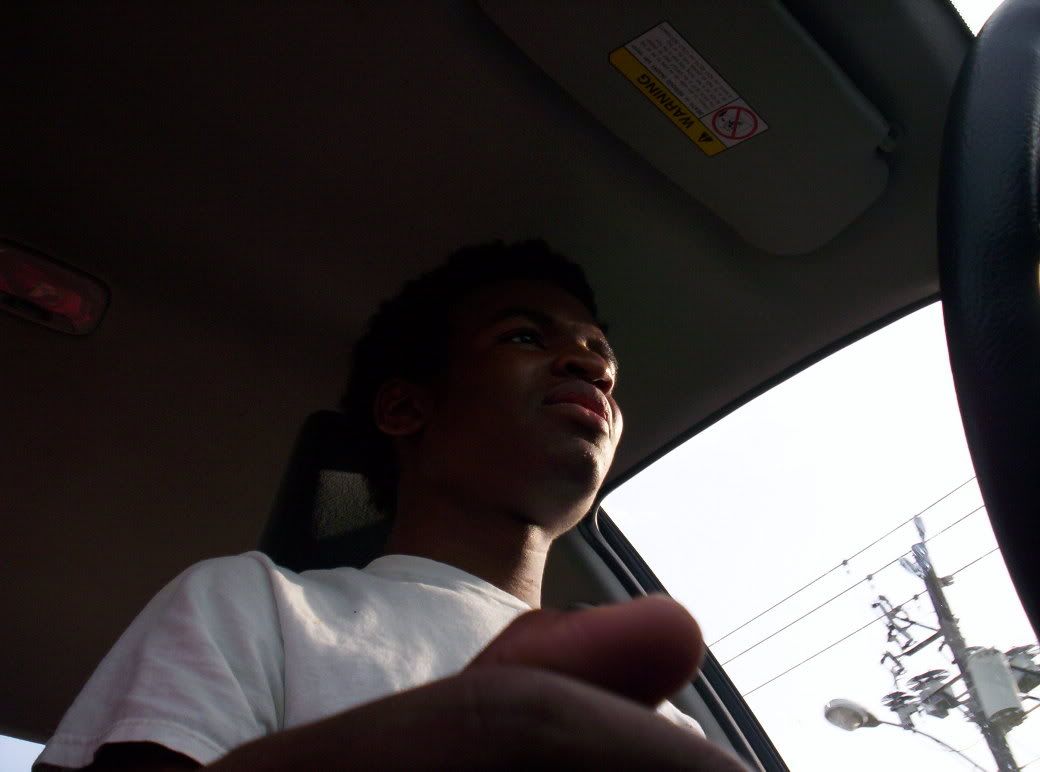 We found ourselves at Taylor high school trying to bust tricks over this grass gap. It was big, it wasn't til we were close to leaving did I ever get close to landing an ollie over it. And Andy...Freakin' Andy, He kickfliped and 180ed it. If I knew how to put .mov's on here I'd show you his nice 180 he busted. Me on the other hand, fell about 2 twice trying to land it. Nothing too bad...but it wasn't good. I never got to land it *tear* we had to leave cuz it was like 10:13 and someone had to go.
Darn school's acommin